A UNIQUE MYSTERY SCHOOL CREATED FOR THE AGE OF AQUARIUS. THE GOLDEN AGE.
A SCHOOL UNLIKE ANY OTHER MODERN DAY MYSTERY SCHOOL HERE ON EARTH.
THE PROSPECTUS AND TEACHINGS COME DIRECTLY FROM THE SACRED & DIVINE MOTHERS (IYAMI)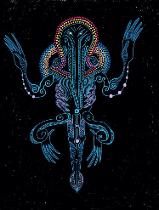 YOU HAVE ARRIVED AT THE PLACE WHERE THE INNER DEPTHS OF YOUR SOUL IS URGING YOU TO EVOLVE!
WHAT IS THE PATH OF PURITY & TRUTH MYSTERY SCHOOL?
The short answer is, it arrived as a direct dictate from the Sacred & Divine Mothers (Iyami).You may ask, Who are Iyami? They are known throughout the annals of history as many names and titles. Having manifested throughout the legacies of the Ancient World. The existence began at the very beginning of creation and their name means, 'My Mothers'. Their role (for want of a better word), consists as the purveyors of the force of creation and sustainer of all life. A role which in itself elevates Iyami to the Infinite Divine Realms. Iyami are both non-human (in their cosmological form) and have been in human existence. Known as the Primordial Ancestral Mothers of the first peoples (first nations). Though in this instance of providing a decree for the Path of Purity & Truth Mystery School, it has come from the White Iyami in their cosmological form.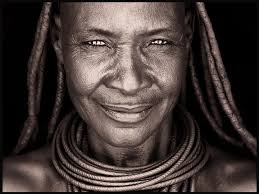 HOW THE MYSTERY SCHOOL CAME TO BE?
The decree arrived one beautiful day in July 2018 at a secret and amazing location in Clonmacnoise, an incredible location here in Ireland. Nine souls were called to come together to receive initiations from the Divine Mothers (Iyami).The ceremony was also witnessed by the Tuatha De Danann (The Tuatha Dé Danann, are the people of the Goddess Danu, and were one of the great ancient tribes of Ireland).
As each soul received their anointing, it became clear there were indeed two reasons for this gathering, It was time to reveal the plan to the group, who were now known as the: Path of Purity and Truth. The first included assignments for the nine souls, which was to undertake sacred work here on the land of Ireland. The work involves removing the archaic and patriarchal patterns which had long created disharmony, violence, slavery and fear (which by the way this is a worldwide problem). The second involves forming a Mystery School. This is where we begin our journey, to understand the importance and sacredness of the mystery schools ethos.
The Mystery School is to be unlike no other mystery school as is known here on earth. The prospectus (and again please forgive the modern terminology), comes from the Divine Mothers Sacred Libraries. and the content of its teachings, which make up the lessons come from the high Akashic records.
The delivery will of course be a modern online portal, where students come from far and wide to take each course at their own pace.